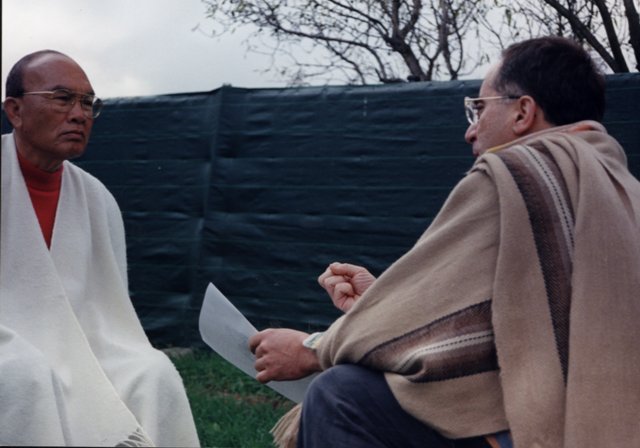 MEDITATION AND PSYCHOTHERAPY
During decade of the 90s and 2000 Dhiravansa, Thai vipassana meditation teacher, and Manuel Almendro, clinical psychologist, jointly conducted several seminars and participation in some conferences. Seminars were pioneers that preceded the current avalanche courses on mindfulness.
At the request of this type of seminar we will try to realize them again someday.
OXÍGEME.Center for a psychology of consciousness.
Meditation Vipassana and Induced Vibration. A genuine encounter between meditation and psychotherapy.
BARCELONA, 1999